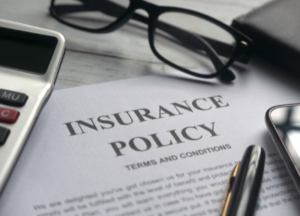 "Is this covered?"
Asking your insurance agent this simple question about your policy any time your church experiences a transition or change (or if it's been awhile since you've reviewed your church's insurance policy) can help ensure the church remains protected from loss and liability.
During an insurance review, you and your agent will discuss the church's needs, review your policy's current limits and then make necessary adjustments to the policy so your church isn't underinsured. (And so you aren't overpaying for coverage you don't need.)
An annual review is recommended; however, certain events call for a more immediate look. Here, GuideOne agents and leaders discuss which events warrant a policy review – and why.
New Leadership
"It's crucial for us to know of a change in leadership in order to maintain an open relationship. That way, new leaders understand that they can contact us any time they have a question or concern. It's also important to review insurance policies with new leaders, because they may have a vision for new ministry opportunities that necessitate changes in coverage."
– Becky Moyer, church specialist, Moyer & Moyer Insurance Agency, Inc., Lee's Summit, MO
New Ministries
"Church leaders should contact their insurance agents when starting new ministries. For example, a mission trip may be scheduled to a country where having access to medical treatment is very limited, therefore, emergency medical evacuation coverage should be considered. A church that decides to start a Mother's Day Out program should visit their risk management program with special consideration to their hiring of volunteers and employees, the drop-off and pick-up procedures for these children, and the general risk reduction to the area of the building being used for such a ministry."
– David Lehmann, sales manager, Lutheran Trust/Church Asset Management, a subsidiary of GuideOne Insurance, St. Charles, MO
"Churches are very good about starting new ministries to meet a need in the community, or undertaking new and exciting activities to draw more youth into their programs. Examples include a home building or home restoration ministry to help transition a family in need into their own home, or adventurous youth outings such as bubble sports or bossaball. However, churches should have a conversation with their insurance agent or broker to discuss the new ministry or activity and to make sure that it is covered under their existing insurance policy. It is far better to know in advance that the church is covered than to wait for an incident to happen, and learn at that time that the church has unknowingly retained the cost of the incident."
– Eric Spacek, director of risk management and loss control at GuideOne Insurance, West Des Moines, IA
"Common areas where a ministry does not take full advantage of our services are in review of common church operations. Churches are constantly seeking new ways to reach their communities and that can create unexpected changes in their risk, from facility usage by outside groups to special events. GuideOne's SafeChurch has provided excellent resources that enable us to help our clients navigate best practices and educate their leadership on how our coverage complements a safe approach to community outreach. It helps avoid unanticipated self-retention while allowing us to take a custom approach to their ministry goals. We want to enable ministry to be effective. The most effective events are also well planned. I often find our clients who are proactive in this approach have very healthy ministries. Their attendees and guests are quickly aware of the excellence put forth by the ministry. It not only helps protect them, but it also provides an opportunity for growth."
– J. Luke Gibson, president, Legacy Insurance Professionals, LLC, Franklin, OH
New Upgrades
"We want to be aware of renovations or updates to facilities or procedures. Often, this may qualify the church for additional discounts or open an opportunity for us to provide helpful resources. We prefer for a church to contact us any time they are planning changes to their facility so that we can be sure there are no gaps in coverage. For example, we can stress the importance of getting certificates of insurance naming the church as an additional insured for all professional contractors and verify that they have builder's risk coverage in place. If they are adding square footage or using higher-quality furnishings, we may need to increase values. Most churches let us know if they add security systems, but some do not realize that updates to roofs, electrical systems, parking lots, walkways, etc. can help reduce risks."
– Becky Moyer, church specialist, Moyer & Moyer Insurance Agency, Inc., Lee's Summit, MO
"There are little things an agent can do to greatly enhance how claims will be paid. Writing your policy without a co-insurance penalty and with blanket coverage can give a congregation peace of mind that big-ticket items such as audio-visual equipment is properly covered. Churches should make their agent aware of large purchases to verify a policy change isn't necessary."
– David Lehmann, sales manager, Lutheran Trust/Church Asset Management, a subsidiary of GuideOne Insurance, St. Charles, MO
New Address
"It's important to notify your agent when you purchase a new building or location for many reasons, from keeping the location schedule accurate to providing coverage for a loss to establishing a game plan on occupancy. For example, many churches are gifted or acquire new locations that may not have immediate occupancy or will take time to renovate before they become operational. By reaching out to your agent, you can avoid any potential coverage issues or unanticipated self-insurance in the event of a loss. It will also allow your agent to help estimate the cost of insurance and discuss any unique coverage needs like builders risk."
– J. Luke Gibson, president, Legacy Insurance Professionals, LLC, Franklin, OH
---
ChurchInsure is a division of Anchor Insurance Agencies specializing in the unique insurance and risk management needs of religious institutions. Visit our website to learn how we can serve you at anchor-insurance.com/churchinsure.
Originally posted on GuideOne