What your church can do before and after storm damage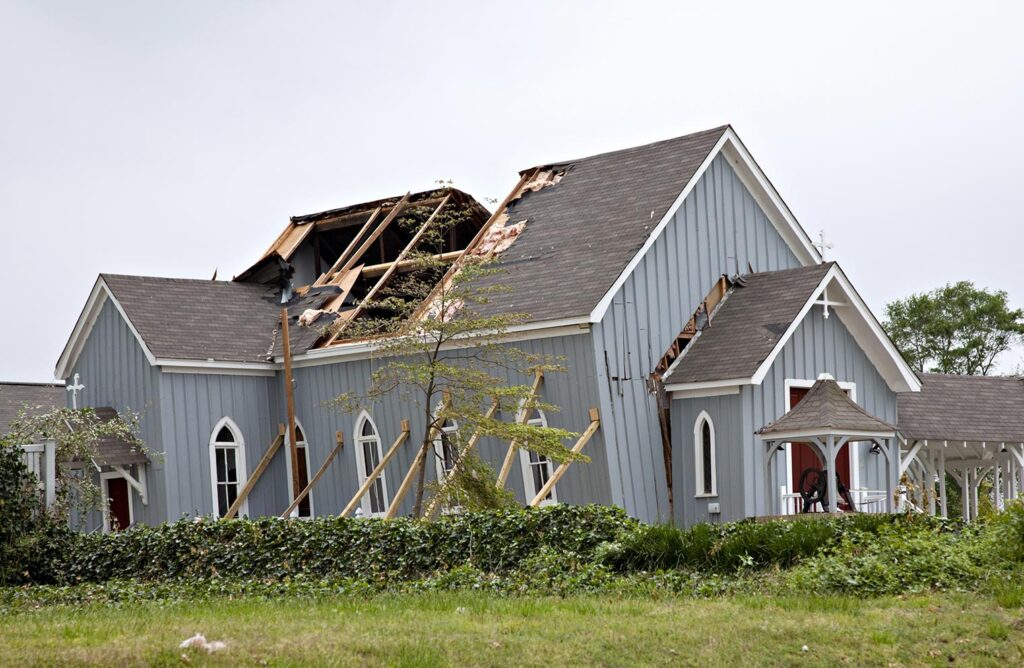 Churches are often the pillars of the community. They step up in a time of crisis to help neighbors, friends and those affected by devastating storms. But what if a storm shakes your church to the core? What if you are the one in need?
It's true that a tornado can touch down with little warning. There's not much you can do if your church is in its wrecking-ball path. However, you can reduce the financial impact by taking some precautionary measures. If you plan and prepare now, before disaster strikes, your response time may be minimized.
Three steps to prepare
Form a disaster recovery team. Designate one person to lead the team. Each team member needs to know recovery procedures in the event of a disaster. They also need to know where important documents are stored, including property and casualty insurance policies.
Keep your property in good repair. A well-maintained facility is less likely to have incidental damage, such as fallen tree limbs, roof damage and debris.
Get a coverage assessment. Make sure your church insurance coverage amounts are based on accurate values of your church buildings. Ask your church insurance agent to visit your church and take a complete survey of the property. It's important that your policy is valued based on today's figures, not outdated or incorrect information from past policies or carriers.
Continuing your ministry is a priority. In the wake of a disaster, your community and church members need you on your feet.
If your church has been affected by a storm and you need to file a claim, follow this easy step-by-step guide. If you must rebuild, replace or recover any of your church property, learn from churches who have gone before you.
This article is for informational purposes only. It is not intended to be construed as legal advice. Readers should use this article as a tool, along with best judgment and any terms or conditions that apply, to determine appropriate policies and procedures for your church's risk management program.
Originally posted on Guidestone.org