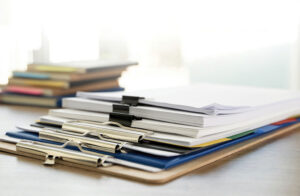 All documents should include your ministry's beliefs and the policies and procedures you have in place according to those beliefs. Consider updating all your governing and operational documents to maintain consistency and keep your ministry protected.
Governing documents defend the church's stance backed with supporting Scripture and may include:
Bylaws
Statement of beliefs
Purpose statement
Operational documents outline behavioral expectations for their members and staff and may include:
Policies and procedures
Member agreements
Employee handbook
Handouts
Safety protocols
Child and youth safety policies
Applications (staff and volunteer)
Digital forms of communication represent your ministry to the public and may include:
Social media platforms (Facebook, YouTube, Instagram, Twitter, etc.)
Website
Emails
Once you review and adjust your policies and documents for consistency, implement those policies across your organization without exceptions. Ultimately, this consistency will help create a defense for your ministry should you ever face any legal accusations.
ChurchInsure is a division of Anchor Insurance Agencies specializing in the unique insurance and risk management needs of religious institutions. Visit our website to learn how we can serve you at anchor-insurance.com/churchinsure.
Originally posted on Guidestone