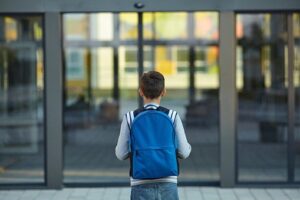 Abuse prevention for youth-serving organizations is of paramount importance. One key to prevention is preparation, and that extends to ensuring adequate insurance coverage is in place. According to Gregory Love and Kimberlee Norris — partners in the Fort Worth, Texas, law firm of Love & Norris and founders of MinistrySafe | Abuse Prevention Systems, Church Mutual's trusted sexual abuse prevention partner — child sexual abuse cases were the No. 1 reason houses of worship faced legal action.
As you consider whether your organization has appropriate insurance coverage for such a situation, it is useful to conduct a "fire drill." This is a mock exercise during which you and other organizational stakeholders walk and talk through what would happen if several victims brought forward allegations of child sexual abuse. Love and Norris highlight a few benefits to conducting this type of exercise below.
You will better understand your state's and insurance carrier's requirements before such a crisis occurs. Some states have a mandatory reporting requirement, which means organizations must immediately report any allegations to law enforcement. Insurance carriers also prefer that their customers notify them when anyone brings forward accusations of sexual abuse. Additionally, some insurance carriers require that organizations have a child protection plan in place to prevent child sexual abuse. They may deny coverage if there is no plan. A "fire drill" gives you an opportunity to identify any shortcomings in your plan.
You will be able to determine whether your current insurance coverage would be sufficient. Within your insurance program, you may have various policies that do or do not provide coverage, including Errors & Omissions, Commercial General Liability, Directors & Officers, Umbrella, and/or specific Sexual Misconduct provisions. While you may think you have appropriate coverage and limits, it's important to take a deep dive into your policy to examine what would happen in this hypothetical situation.
Leaders in your organization will get to know your agent and assess whether he or she is the right person with whom you should work. A house of worship needs an insurance agent or broker who is knowledgeable about all the risks facing a ministry, including child sexual abuse. There are some agents who are very comfortable with other aspects of coverage but don't understand the appropriate ways to handle sexual abuse claims.
Church Mutual has partnered with MinistrySafe | Abuse Prevention Systems to help its customers put safeguards in place to protect children. Additionally, Church Mutual's agents and brokers have an extensive understanding of the coverages and limits necessary for ministry —including those for child sexual abuse.
Organizational leaders may be uncomfortable trying to imagine how a child sexual abuse situation might affect them. However, just as fire and disaster drills are very necessary, so, too, are child sexual abuse drills. They can help you identify areas in which you need improvement and feel more prepared should the unthinkable occur.
Click here to learn about assessing your organization's risk management approach when it comes to sexual abuse prevention.
For more information about sexual abuse prevention, visit churchmutual.com/abuse.
ChurchInsure is a division of Anchor Insurance Agencies specializing in the unique insurance and risk management needs of religious institutions. Visit our website to learn how we can serve you at anchor-insurance.com/churchinsure.
Originally posted on churchmutual.com