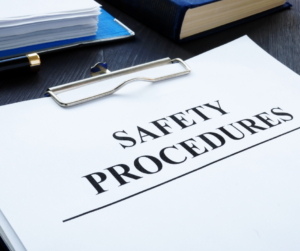 Owning and operating a house of worship—whether it be a church, synagogue, temple or chapel—can be a rewarding endeavor. These establishments play a major role in bringing faith-based communities together for a wide range of activities and celebrations, such as prayer services, religious studies, youth programs, weddings, baptisms, funerals, confirmations and holiday parties. However, operating a house of worship also carries significant risks. House of worship owners have to manage numerous property and liability exposures and often provide many additional services (e.g., serving food and drinks, hosting events and leading various community programs) that can dramatically increase the number of risks. That's why it's vital to have effective loss control measures in place. This resource outlines common risks houses of worship must address and offers helpful strategies to avoid possible claims.
Keeping employees, volunteers, church members and visitors safe should be a top priority for houses of worship. Injuries to any of those parties—including strain-related conditions from bad ergonomics or falling on a slippery floor during wet weather—could lead to litigation risk.
To avoid safety exposures, houses of worship should implement the following protocols:
Ensure there is a written safety and health plan in place and return-to-work initiatives that are utilized.
Establish a hazard communication program and training for employees to understand the use of any chemicals that are used.
Make sure there is a ladder program in place and training is done for ladders and step stools used in the building.
Implement a new-hire training program for new employees and volunteers.
It's essential for houses of worship to implement proper risk management precautions to limit costly insurance claims and lawsuits. It can also offer various benefits, such as greater member satisfaction, bolstered employee and volunteer safety, fewer liability concerns and reduced potential for property damage.
Although this resource provides a range of loss control strategies, houses of worship don't have to establish risk management programs alone. Working with a qualified and experienced insurance professional can make all the difference.  Our team of P&C experts at ChurchInsure is here to help. If you need assistance with insurance solutions and additional loss control techniques for houses of worship please contact us today at (336) 250-0075.
ChurchInsure is a division of Anchor Insurance Agencies specializing in the unique insurance and risk management needs of religious institutions. Visit our website to learn how we can serve you at anchor-insurance.com/churchinsure.
© Zywave, Inc. All rights reserved.