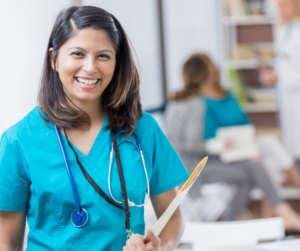 All too often, illness or injury appears out of the blue: You wake up in the middle of the night with intense abdominal pain. You stumble while carrying groceries up a flight of stairs and can no longer put weight on your swollen ankle. Or your baby spikes a high fever on the weekend.
These situations are stressful and it's hard to think when you're under stress. But you need to decide where to go to get medical care for yourself or a loved one. Understanding the levels of acute medical care before you need it can help you focus and get the appropriate help quickly.
Urgent care centers and emergency rooms are both great options for times when you are unable to see your primary care physician (PCP). The reasons for choosing these facilities can be because the injury or sickness has occurred outside normal office hours for your doctor or that you are out of town when an emergency hits. As you know, the first choice for non-life or limb-threatening conditions should be your regular doctor—they will have your medical history on file and your medication list at the ready. When this is not an option, you will need to make the choice on what level of care you need.
Urgent Care Centers
Urgent care centers fill the gap between when you are sick or minorly injured but cannot see your PCP and when you can't wait for an appointment. Most urgent care locations are staffed by doctors or physician's assistants. These centers can get you in and out quickly and some even take appointments. Since you will not see your PCP at these clinics, it's always best to bring a copy of all the medications and dosages of meds you take. If you have a special condition, like epilepsy, make sure you disclose that to the urgent care provider you see. Most have access to x-ray machines and basic diagnostic tests. The typical range of costs for care at these centers is between $150-$200.
Here are some conditions that typically can be seen at urgent care centers:
Fevers, flu or cold symptoms
Ear infections
Bronchitis
Smaller cuts that may require stitches
Urinary tract infections
Vomiting or diarrhea
Rashes
Emergency Room Care
Hospital emergency rooms provide care for life and limb-threatening situations ranging from heart attack and stroke to car accident injuries. Staffed by physicians, nurses, and specialists, emergency rooms have access to highly knowledgeable and diverse medical teams.  In emergency rooms, care is given to the most serious injury/illness first—not on a first-come, first-served basis. Because of this, wait times in emergency rooms are widely varied and may be into a several hours-long wait. Again, it is wise to bring a list of any medications, both prescribed and over-the-counter, with you when seeking care since the ER will not have this information from your PCP. The average cost of an emergency room visit costs $2,200 according to UnitedHealthcare.
Symptoms that are best evaluated in an emergency room include:
Chest pain or difficulty breathing
Weakness/numbness on one side
Serious burns
Head or eye injury
Concussion/confusion
Broken bones and dislocated joints
Seizures
Severe cuts that may require stitches
Pregnancy Complications
Any condition that you think may need surgery or a stay in the hospital
When faced with the decision to visit an urgent care center or emergency room, you have to first evaluate your symptoms. Once you have done this, ask yourself this question, "Does this condition have the possibility of permanently impairing or endangering your life?" If the answer is "yes," then you have an emergency and should proceed to the nearest hospital ER. If the answer is "no," then head over to your local urgent care center. You will save yourself time and money by making a good choice on your care.